IQnO - ILS Quotation & Order (system)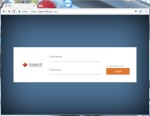 In our endeavor to offer the best products and the right tools to our distributors, ILS is very proud to have our new quotation and order system available to our distributors, and we are convinced that this will be a good tool in the daily work of offering and managing your orders with us. For such a start-up & young company as ILS, we are particularly proud to present a tool like this.
Login and education will be offered to our distributors as we go forward.
We also want to thank Inkubera & Region Örebro that helped ILS to realize this, and also Exsitec for a very good cooperation in the development of IQnO version 1.