Innovation Lift Scandinavia AB (ILS) is a Swedish company that designs and manufactures high quality platform lifts, which are sold through a global network of distributors. We have over 40 years of experience in design, manufacturing and service.

We are confident that we can help you in creating a smoother day to day life by providing the right quality platform lifts and the innovative solutions that you need.

A lift from ILS is an investement for an easier and more comfortable everyday life, for a new standard of innovation and quality.

We can, we do and we do it smarter!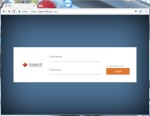 In our endeavor to offer the best products and the right tools to our distributors, ILS is very proud to have our new quotation and order system available to our distributors, and we are convinced that this will be a good tool in the daily work of offering and managing your orders with us. For such a start-up & young company as ILS, we are particularly proud to present a tool like this.
Login and education will be offered to our distributors as we go forward.
We also want to thank Inkubera & Region Örebro that helped ILS to realize this, and also Exsitec for a very good cooperation in the development of IQnO version 1.
Läs hela inlägget »