Innovation Lift Scandinavia AB (ILS) is a Swedish company that designs and manufactures high quality platform lifts, which are sold through a global network of distributors. We have over 40 years of experience in design, manufacturing and service.

We are confident that we can help you in creating a smoother day to day life by providing the right quality platform lifts and the innovative solutions that you need.

A lift from ILS is an investement for an easier and more comfortable everyday life, for a new standard of innovation and quality.

We can, we do and we do it smarter!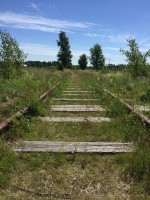 ILS close the production of lifts for summer holiday. From Monday 9th of July to Friday 3rd of August (week 28-31) will our factory be closed. Support, quotations and placement of orders will of course still be possible. It might be some delay with response during this time.
We wish you all a fantastic and relaxing summer!
Läs hela inlägget »